SLM Toyota Uckfield Attends Uckfield Festival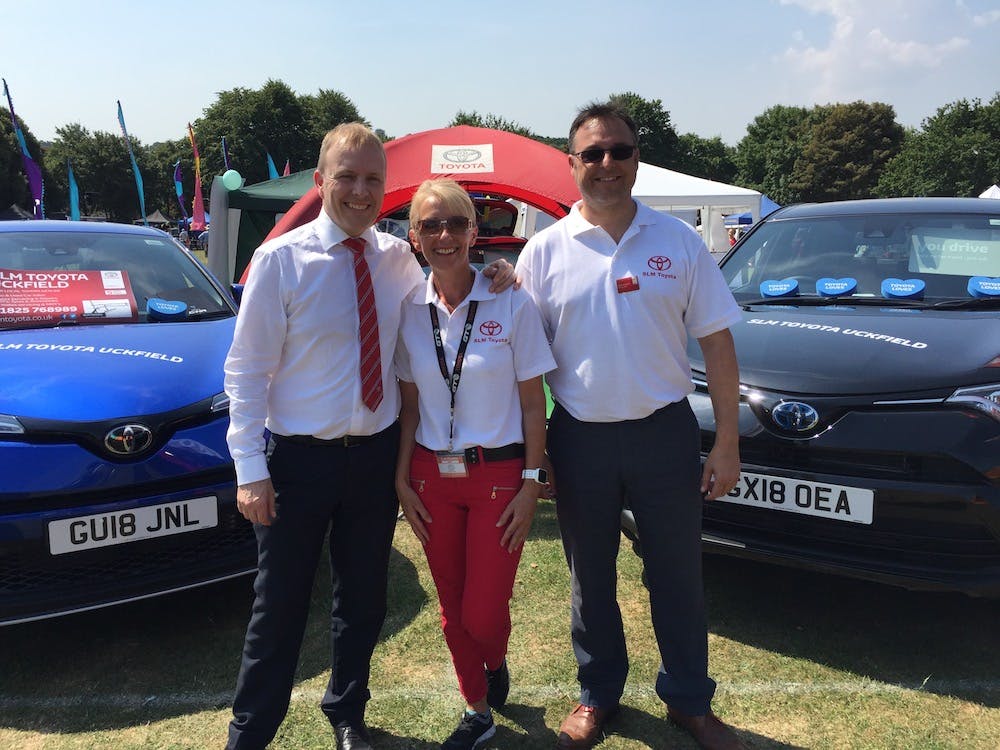 SLM Toyota enjoyed a great day at the Uckfield Festival on 7th - 8th July.
Here at SLM Toyota Uckfield we had an exciting weekend attending the Uckfield Festival. The event was a fantastic day out for the whole family and also included a fantastic Classic Car and Bike Show.

We had three vehicles on display - the New Aygo, the C-HR and the RAV4 Hybrid. The weather was perfect and we had a brilliant time across the weekend speaking to lots of customers about the cars on display and our other services. Pictured above is Paul Hardwell - General Manager, Mel Ball - Marketing Manager and Rick Simonetti - Sales Executive covering the Saturday. Amber Jagger - Sale Executive and Julie Tew - Centre Host were on hand to meet people on Sunday.




Everyone we met was really interested in our wide range of models and very much enjoyed taking a closer look at all their fantastic features.

We would like to say a very big thank you to Marie Claude and Raymond Whiteway-Roberts for organising such a brilliant event for the local area and letting us bring our cars along. It is always great to speak to and get involved with the local community. We hope everyone who attended had a great day too!