Toyota Proace City Electric: the "no-brainer" van choice wins in the DrivingElectric Awards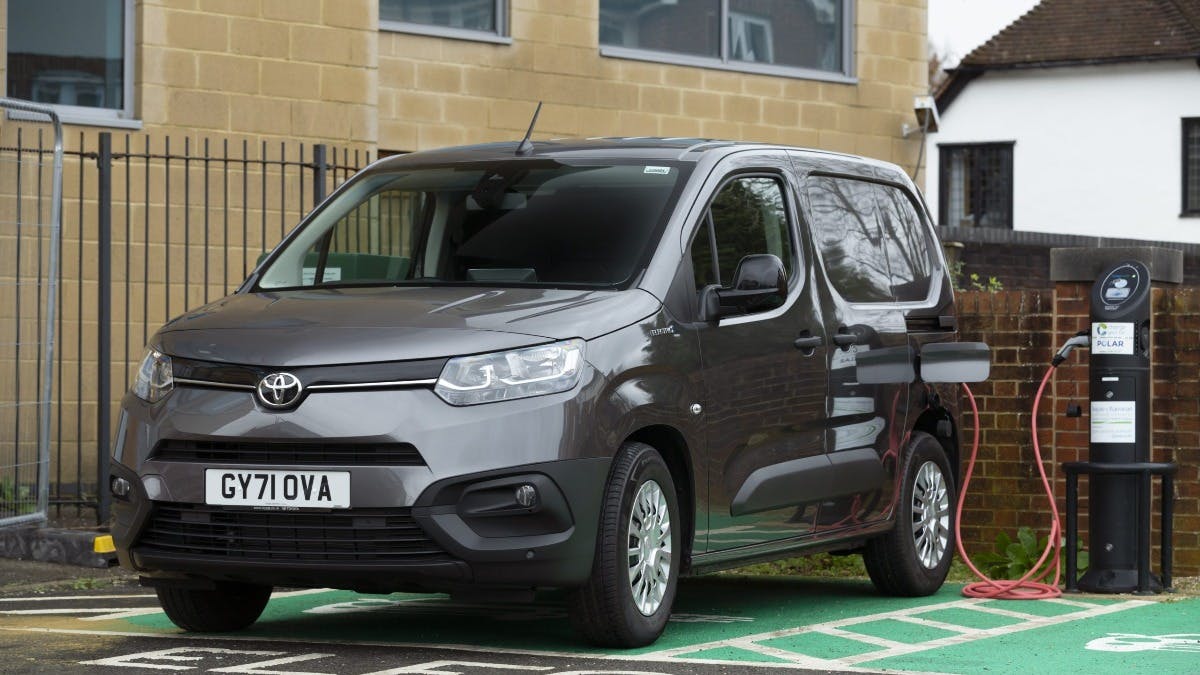 The Toyota Proace City Electric has picked up another accolade, being named Best Small Electric Van* in the DrivingElectric Awards. The honour saw the battery-electric compact van being described as the "no-brainer" choice for its all-round qualities.
Announcing the award today, DrivingElectric Editor Richard Ingram said: "The Toyota Proace City Electric… is our Best Small Electric Van for 2023. Easy to drive, versatile and quick to charge, it makes the switch to electric a no-brainer for so many business owners."
Toyota Proace City provides zero emission performance that is ideal for businesses who need nimble, compact, zero emission transport in urban areas.  It has a driving range of up to 161 miles on a full charge and is offered with a 7kW on-board charger (an 11kW charger is available as an option). Its 50kWh battery can be recharged in as little as 50 minutes using a fast-charging system. Three drive modes tailor performance to suit the job in hand, including an Eco setting that maximises the driving range.
Electrification does not involve compromises in work-friendly performance: the Proace City Electric is available in short and long body forms with rationally designed and easy-to-access load space of up to 4.3m3 (boosted by the model's clever Smart Cargo system) and the ability to carry payloads of up to 800kg. The van also has a useful towing capacity of 750 kg.
Up to 10 years' warranty cover
Proace City Electric stands apart from all other models in its class with the benefit of manufacturer warranty cover for up to 10 years or 100,000 miles (whichever comes first). This comprises an initial three-year manufacturer warranty, followed by up to a further seven years of service-activated warranty.
For the first three years of the car's life, owners can have it serviced at a place of their choice. When the new car warranty period expires, they can then benefit from an additional 12 months (or 10,000 miles) warranty when they have their vehicle serviced at an authorised Toyota workshop, in line with its service schedule. The warranty is provided at no extra cost, up to a limit of 10 years/100,000 miles. Terms and conditions apply; full details are available at www.toyota.co.uk.
Further peace of mind is provided by an additional eight-year/100,000-mile warranty for Proace City Electric's lithium-ion battery.
*Toyota Proace City Electric shares the award with the equivalent models produced by Stellantis brands.