Sales Executive celebrates first year at SLM Toyota Hastings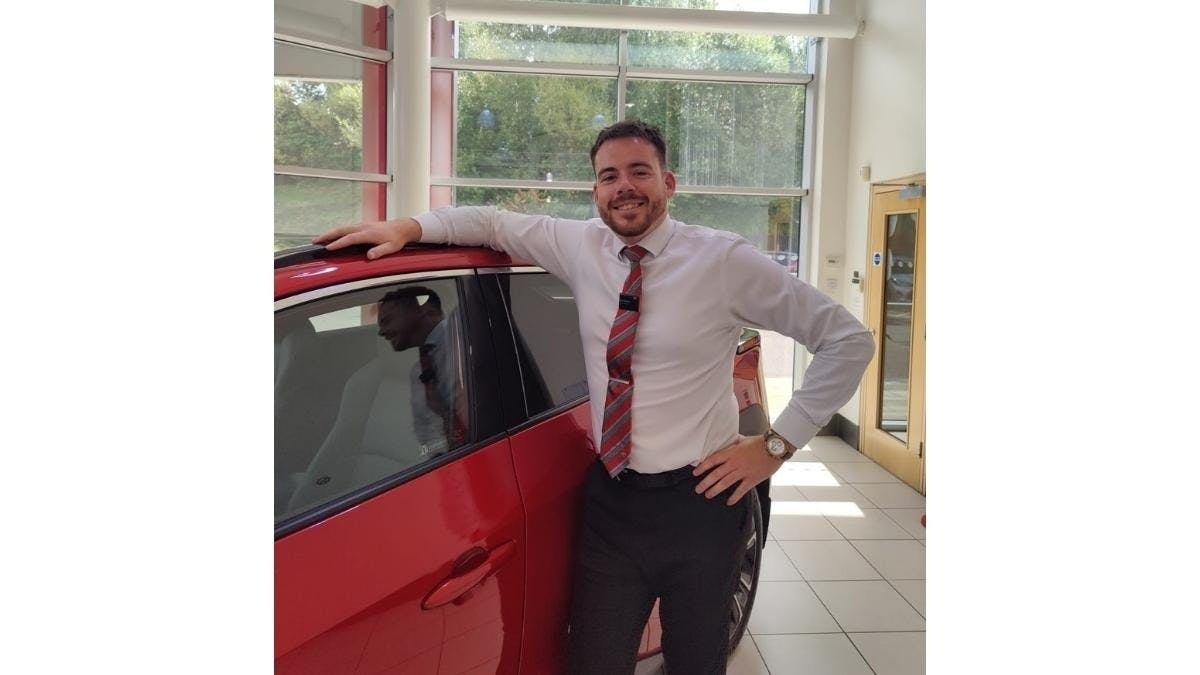 We're proud to announce that Sales Executive Ben Beeden has successfully completed his first year at our Toyota Centre here in Hastings!
At SLM we're proud of our high staff retention rate – we like to think that we provide a good home and working environment for our staff, and that's only attested to when they stay with us!  

This July, we get a dose of that reassurance through Ben Beeden, who has successfully completed his first year at our SLM Toyota Centre in Hastings. Ben has delivered an exceptional first year in role, providing our wonderful customers with the right vehicles for their needs, and his colleagues with fun and laughter.  

Lee Henwood, Sales Manager at SLM Toyota Hastings, commends Ben's impressive first year, saying "Ben has shown great customer service and attention to detail since joining our sales department 12 months ago and has proven to be an asset to the team. I'm confident he will be a great success in the years to come." 

Whilst Ben's role with SLM Toyota revolves around providing our customers with exceptional service, and ultimately matching their needs with a vehicle from the dynamic Toyota car range, he enjoys socialisation and activity outside of work, particularly spending time in the sun and overseas.  

Elating at the unique and stimulating environment he's been fortunate to work in, Ben comments on his first year with SLM Toyota Hastings saying "My first year at SLM has been exciting and eye opening. I've never seen a showroom environment where people get on as well as they do here; the customer focus is through the roof, and it makes me proud to be working here. The Car market and after-effects of Covid have been challenging at times, but we've found ways to get through it and it brings with it new challenges all the time." 

Further showing gratitude to his working environment, and the comradery amongst colleagues, Ben said "The SLM parties are beyond compare and I'd like to think I've made some lifelong friendships." ...we'll see you at the bar Ben!! 

On behalf of all at SLM Toyota, we thank you for your first years' service Ben, and we can't wait to see you progress for years to come! 

You can meet Ben and the rest of the team at SLM Toyota Hastings today.