Nissan ARIYA achieves five-star rating from Green NCAP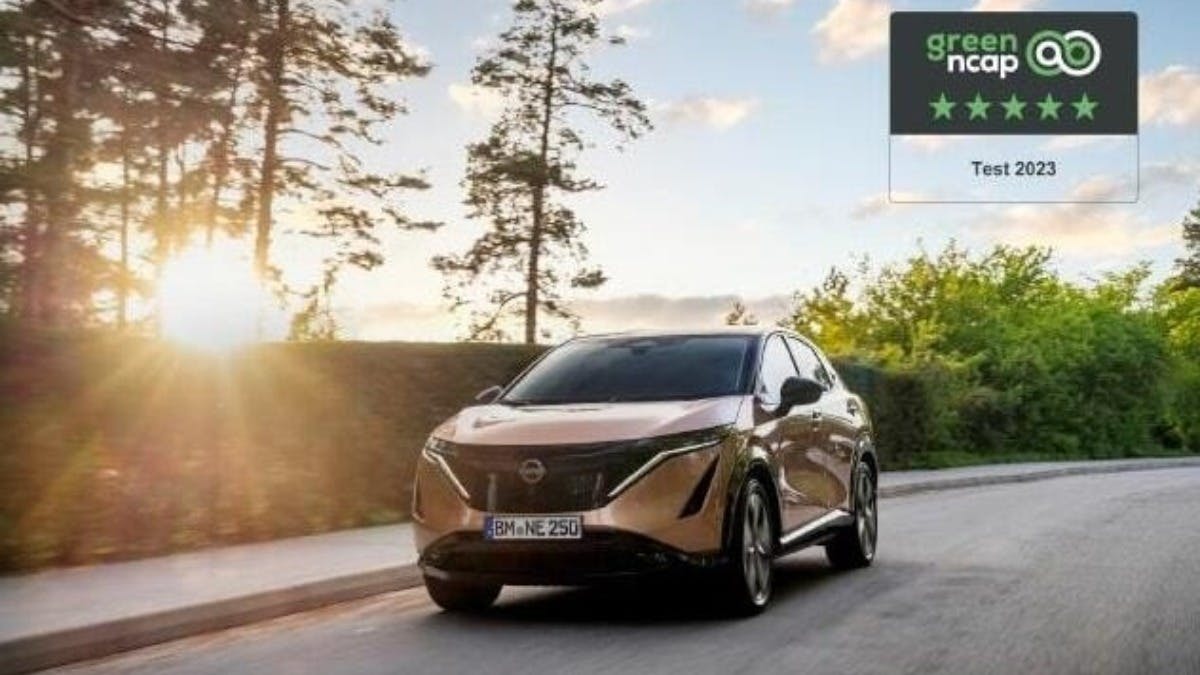 The Nissan ARIYA has achieved the maximum five-star rating, and received an impressive overall weighted index of 9.6, from Green NCAP.
Green NCAP is an independent initiative aiming to highlight the work of specific carmakers and models that go above and beyond minimum sustainability requirements, causing minimal harm to the environment.
Green NCAP's rigorous testing process analyses in detail all aspects of a car's sustainability credentials. The test contains three separate sections: clean air tests, energy efficiency tests and greenhouse gases tests. These tests are then used to calculate a model's overall score.
Having no tailpipe, Nissan ARIYA naturally achieved a perfect 10/10 in the clean air index test. This included top scores in the laboratory test and the road test; the two constituent sections of the clean air index.
Furthermore, high scores of 9.3/10 and 9.5/10 were recorded in the energy efficiency Index and greenhouse gas Index sections of the rating respectively.
The standard on-road drive was performed in cold weather at -1°C and ARIYA's consumption was about 24 kWh/62 miles. The usable battery capacity measured by Green NCAP is 89.6 kWh, which is more than the officially declared value.
When charging with 11 kW, the overall efficiency is 91.6% of energy drawn from the electricity grid. This represents "the highest value measured by Green NCAP so far," said Green NCAP's report.
A cleaner future
Arnaud Charpentier, Regional Vice President for Product Strategy and Pricing at Nissan, said: "At Nissan, we are deeply committed to our sustainability and electrification goals as outlined in Ambition 2030. It is wonderful that Green NCAP has recognised the ARIYA as being at the forefront of this eco-revolution.
"We are so proud of everyone across the team who has worked tirelessly to accomplish this achievement."
With a maximum range of 329 miles along with rapid-charging capabilities, the all-electric Nissan ARIYA embodies Nissan's commitment to a cleaner future.
There has never been a better time to go electric, and thanks to the Green NCAP's five-star rating, ARIYA represents the best option for consumers seeking greater sustainability in their everyday lives.
SLM Latest ARIYA offer Click Here