New Nissan Qashqai with e-POWER delivers the EV Feelgood Factor - without charging!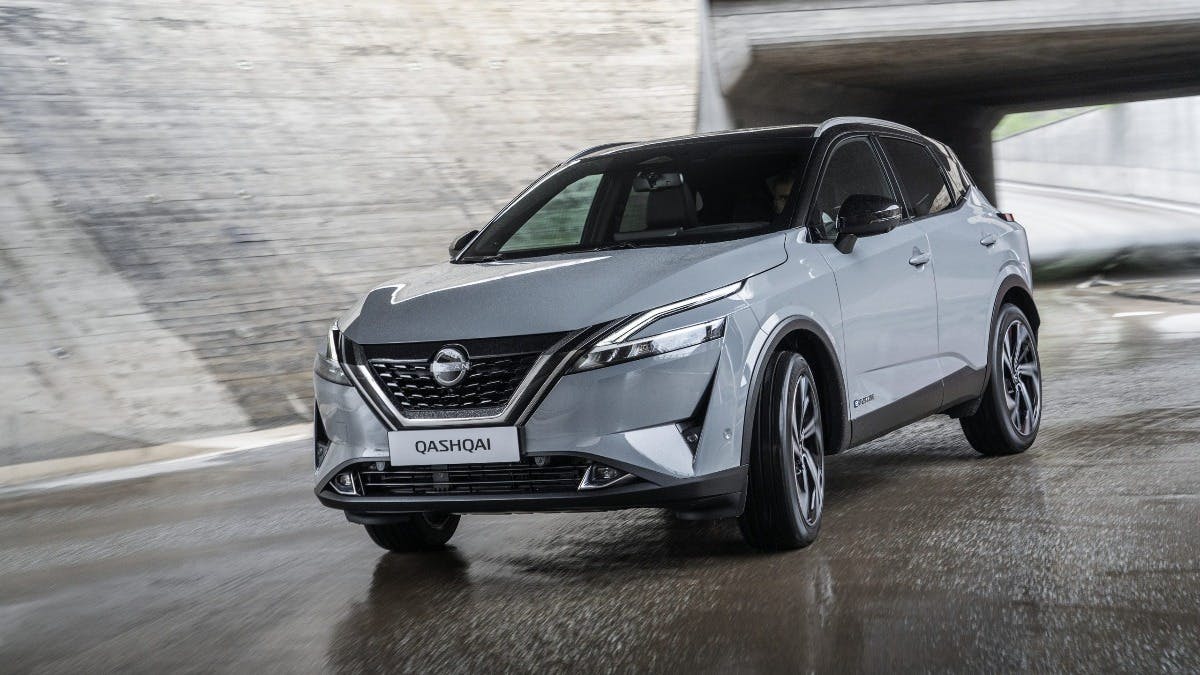 The Nissan Qashqai is the first model in Europe to be equipped with the manufacturer's e-POWER drive system.
Exclusive to Nissan and a key component of the company's electrification strategy, e-POWER delivers a responsive, efficient and quiet drive and brings more of Nissan's pioneering spirit to the crossover segment.
Customers will love the feeling it creates of driving an EV, but without having to think about charging.
Stuart Williams, General Manager said: ''e-POWER is a gateway to full EV driving and represents a significant milestone in Nissan's electrification strategy.''
It certainly is a very clever system. e-POWER is comprised of a high-output battery complemented by a variable compression ratio 1.5-litre petrol engine, a power generator, inverter and a 140kW electric motor similar to those found in Nissan's electric vehicles.
The petrol engine generates electricity, which can be transmitted via the inverter to the battery pack, the electric motor, or both, according to the driving scenario.
What sets this powertrain apart is that the electric motor is the sole source of power for the wheels, so the response is instant and linear. This represents an appealing alternative to traditional hybrids, where there can be delays to the delivery of torque.
New Qashqai's e-POWER system was conceived to deliver the pleasurable, effortless and smooth driving experience associated with a pure EV, but without the need to recharge.
It benefits from a 'one pedal' driving experience called e-Pedal Step. Designed to take the repetitive strain out of stop-start urban driving, where the driver is frequently moving their foot between the accelerator and brake, e-Pedal Step allows drivers to accelerate and brake using just the accelerator.
The system is activated by a switch on the centre console and once engaged, the accelerator will deliver acceleration as usual. Upon release of the accelerator, e-Pedal Step will brake the Qashqai at 0.2g, and reduce the speed down to a "creeping" speed, not a complete stop.
Drivers will quickly adapt their accelerator pedal inputs to maintain smooth progress, thereby making urban driving more intuitive and less demanding.
The advantage of the e-POWER system is that the engine runs within its optimal range and best compression ratio, leading to superior fuel efficiency and lower CO2 emissions compared with a traditional internal combustion motor, as well as a refined drive with reduced engine noise.

Jonathan Day, Sales Executive said: "We're sure customers will fall in love with the feeling of an electric powertrain, without the range concerns.

''Overall, Qashqai e-POWER will appeal to drivers who aren't yet ready for a pure EV but do want to be more sustainable and enjoy the fun-to-drive EV feeling.''

News of e-POWER arriving in Qashqai comes hot on the heels of a ''midsummer makeover'' for the car, which has seen a number of improvements and enhancements introduced.

With excellent levels of comfort, plus seamless connectivity and a plethora of reassuring safety aids – together with a five-star Euro NCAP safety rating – the updated and improved Nissan Qashqai is certainly a worthy successor to its ground-breaking forebears.

Customer deliveries of Qashqai equipped with e-POWER will start in September and order books are open now.

For more details, contact us today.